This next year, several farm-related issues will likely become policy matters to watch. The following list shares five of these key issues.
1) Renewable Fuel Standard has an unclear future. Through the Renewable Fuel Standard, the Environmental Protection Agency has the authority to release annual ethanol and biofuel blending requirements for the country's fuel refineries. However, the agency delayed disclosing final 2014 renewable fuel volume requirements and postponed releasing the proposed standards for 2015. Stemming from these actions, some lawmakers have indicated support for reforming the fuel requirement, according to a report from The Hill. For 2013, the renewable fuel volume requirement totaled 16.55 billion gallons, according to the Environmental Protection Agency. The agency had proposed a 15.21 billion gallon requirement for 2014. Note that the EPA states these volumes on an ethanol-equivalent basis except for biomass-based diesel, which is an actual volume. Reuters reports that the EPA anticipates releasing volume standards for 2014, 2015 and 2016 sometime during spring 2015.
2) West Coast ports faced with effect of union labor dispute. Contract negotiations for West Coast port workers have led to slowed shipment activity for importers and exporters, according to a story from Bloomberg. Consumer products have been affected by this issue, but stalled export shipments have also influenced agricultural goods. Although delayed shipments could affect many agricultural products, those that are perishable may be at the greatest risk for lost value because they have short shelf lives. If U.S. agricultural product shipments are delayed, then importers may begin choosing products sourced from other countries. Recently, the federal government – namely, the president and labor secretary – has become involved in encouraging a resolution. According to a Wall Street Journal report, a tentative five-year agreement has been developed, but Pacific Maritime Association members and International Longshore and Warehouse Union employees still must ratify the proposal. Despite the tentative agreement, it may take months for shipments to normalize.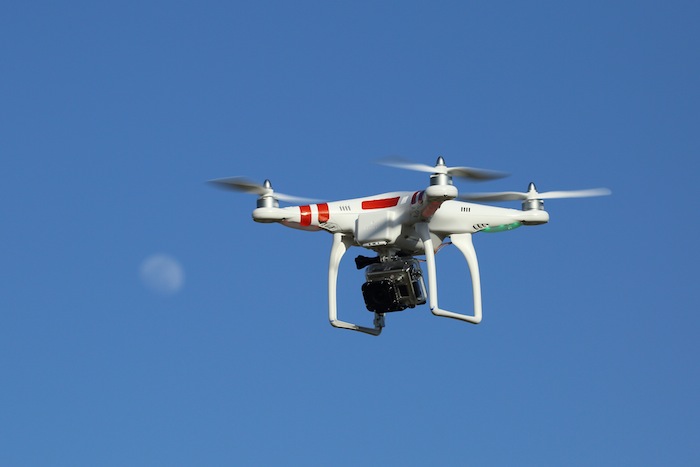 3) Proposed drone regulation seeks approval. In February, the Federal Aviation Administration announced proposed rules for using unmanned aircraft that weigh no more than 55 pounds, according to a story from Politico. Elements of the rules include requiring pilots to visit an aviation training center to take and pass a written exam, limiting drone flights to 500-feet heights, mandating that a drone stay within the pilot's line of sight, precluding nighttime flights, banning drones from transporting external weight and necessitating that drones display a number to help with identification. Stakeholders may submit comments about the draft rules during a 60-day period.
4) Committee shares dietary guideline recommendations that may shape consumer food choices, government food programs and food industry priorities. The Dietary Guidelines Advisory Committee released its recommendations for the U.S. dietary guidelines in February. Engaging nutrition experts and academics, the panel made suggestions that include integrating more plant-based products into consumer diets, reducing red meat and processed meat intake, focusing food choices on their environmental impact and no longer advising to restrict daily cholesterol consumption to 300 milligrams, according to a report from The Wall Street Journal. The final updated dietary guidelines should be issued later this year.
5) Proposed genetically modified food labeling mandate resurfaces. Also in February, the proposed Genetically Engineered Food Right-to-Know Act was reintroduced by U.S. lawmakers, according to a story from The Packer. If approved, the bill would mandate that food labels disclose whether the product has been genetically modified or whether a given product includes genetically modified ingredients. The proposed bill takes a federal approach to genetically modified food labeling. During April 2014, Vermont passed the country's first statewide genetically modified labeling law, which becomes effective in July 2016.