Allendale raised the bar on estimates for the US corn yield, but said that did not necessarily mean lower prices – for now.
The Chicago-based broker pegged the US corn crop at 174.1 bushels per acre, up 6.3 bushels per acre from its previous forecast – and well above the current US Department of Agriculture estimate of 165.3 bushels per acre.
The upgrade reflected the benign weather through July, a key month for corn in bringing pollination, a process which is vulnerable to high temperatures.
"It has been the third coldest pollination period since 1980," Rich Nelson, Allendale chief strategist, told Agrimoney.com.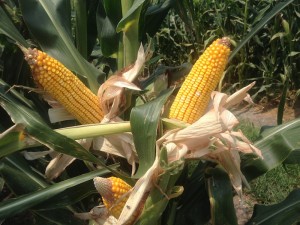 'Well above trend'
The estimate is above recent forecasts from other observers such as Lanworth, which on Wednesday nudged its forecast for US corn higher to 172.8 bushels per acre.
"Favourable weather since May maintains above-trend yield in Illinois, Indiana, Missouri, Nebraska and South Dakota," said Lanworth, which relies largely on satellite data.
"Weather and imagery in Illinois, Indiana, and Missouri are supportive of yield well above trend."
Other commentators releasing estimates of late including Commodity Weather Group, which has pegged the yield at 171 bushels per acre, while Midwest crop tours, notably this week's Doane event, and official data have supported ideas of healthy crops.
Kansas-based Country Futures has said that it is "not very difficult to get to" to reach a yield estimate of 171.5 bushels per acre, but that "it may be hard to get to a number over 175 bushels per acre".
'Prices are at value'
Allendale said that its forecast implied a record US harvest of some 14.6bn bushels, well above the 13.86bn bushels that the USDA is factoring in.
US corn inventories will end 2014-15 at 2.2bn bushels, some 400m bushels above the USDA estimate and, in signalling less need to compete for supplies, signalling lower prices ahead.
Indeed, the broker believes that futures will hit $3.30 a bushel in the autumn, when the weight of supplies from harvest typically depresses markets to seasonal lows – $0.40 a bushel below where December futures were trading on Thursday.
However, that does not imply price falls for now.
"I think prices are at value at the moment, around where they should be," Mr Nelson said.
"We may even see a small rebound as we enter August."
Soybean outlook
For soybeans, the broker forecast a US yield of 46.2 bushels per acre, although with the key month for the oilseed of August still to come, "we reserve the right to alter that", Mr Nelson said.
The extra supplies  inherent in that yield figure, 1.0 bushels per acre above the USDA figure, implies a harvest low of $9.53 a bushel in prices – some $1.40 a bushel below the level November futures were pricing in.