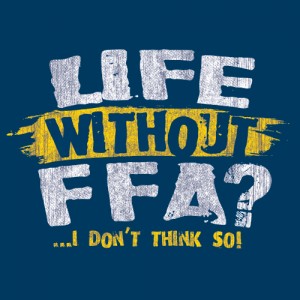 The Missouri FFA Leadership Fund, a 501(c)(3) organization that benefits Missouri FFA programs, has a new option for individuals interested in supporting state FFA activities. Through this effort, individuals can donate farm properties, life insurance policies and other assets to the Missouri FFA Leadership Fund if they include those wishes in their wills or trusts.
Ultimately, donations provided to the Missouri FFA Leadership Fund would contribute to supporting FFA students and the work that they do during their FFA tenures and the experiences in which they could participate as FFA members.
To learn more about including the Missouri FFA Leadership Fund in your planned giving, contact Leon Busdieker, state FFA adviser, at 636-358-5051.
AgriNext 3F Farms has adopted FFA as an opportunity to support the rural communities where its members live and the future of U.S. agriculture.