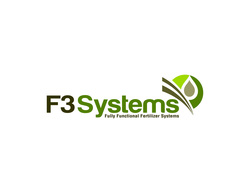 F3 Systems is a manufacturing company that has innovative and new ideas to help the American farmer improve his bottom line with starter fertilizer application systems for Corn and Wheat and pre-emerge residual herbicide systems for Soybeans.
F3 Fully Functional Fertilizer Systems
The F3 Fully Functional Fertilizer System gives you the choice of starter fertilizer application below, beside or on top of the corn seed in the furrow. Give us a call to see how we can help you make more money with higher corn yields.
Herbi-Mate Systems
The New Herbi-Mate System combines the power of your starter fertilizer system with pre-emerge residual control for those resident weeds in your soybean fields.