The stressful 2013 growing season has farmers pondering significant changes to crop rotations next spring, according to Farm Futures first survey of 2014 planting intentions. Results were released Tuesday morning, on the opening day of the Farm Progress Show.
Producers said they want to boost soybean and wheat acreage next year, cutting back on corn. The Farm Futures survey, traditionally the first in the industry to project new crop seedings, showed 2014 soybean acreage could hit 78.75 million acres, up 2% from this year. Wheat planting, which will begin soon, could rise a similar percentage, increasing to 57.76 million acres.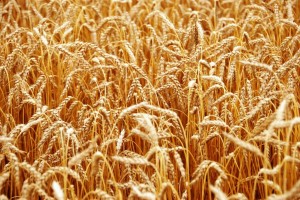 After planting – or trying to plant — the most corn in 60 years this spring, farmers surveyed reported they wish to cut back on acreage for 2014, putting in 94.11 million, down 3.4% from recent estimate of this year's commitment. Actual acreage of all crops remains uncertain due to adverse spring conditions that prevented growers from putting in 7.7 million acres this year, according to preliminary figures released by USDA's Farm Service Agency.
Farmers increased soybean plantings in many parts of the U.S. in recent years, a trend that may continue in 2014. "Some growers want to cut back on corn to improve rotations, after years of pushing that crop," said Farm Futures Senior Editor Bryce Knorr, who conducted the survey of more than 1,350 growers July 22 to Aug. 5. "And we're continuing to see farmers switch to soybeans on the fringes of the traditional Midwest growing region."
Price signals from 2013 futures contracts are one lure towards soybeans. The ratio of November 2013 soybean futures to December 2013 corn hit an unusually strong 2.77:1 recently, indicating the market was much more concerned about tight soybean supplies hurt by the unusual combination of weather adversities this growing season.
Corn stocks are expected to be much more available, which also impacts 2014 prices. The ratio of November 2014 soybeans to December 2014 corn hit 2.44:1 recently, a level that begins to favor soybeans, says Knorr.
"Unfortunately, current futures prices suggest both corn and soybeans are at risk of losing money in Illinois next year," says Knorr. "But corn growers face more risk from corn, due to higher production costs and weaker margins."
Moreover, Knorr's first projections for 2014 crop production, supply and demand suggest losses from corn could grow, even with reduced acreage. "If yields don't suffer much in 2013 and come in at average levels next year, $4 average cash corn prices could be a reality," Knorr says. "Growers we surveyed realize this danger: 84% said they expect prices for 2014 crops to be lower."
Kansas City July wheat futures remain near $7, an incentive for farmers to add acres. "Moisture is adequate for most of the Plains heading into wheat seeding for the first time since 2010, offering a positive outlook for wheat growers," said Farm Futures market Analyst Paul Burgener. "Increased wheat acres may come at the expense of dryland corn in the Plains, where summer crops have struggled the past couple years."