Building a relationship with your banker has always been important. Since 2010, banks have faced stricter regulations, and consequently, fewer new banks have formed. A recent story from The Wall Street Journal describes banking industry regulations and their effects on agricultural producers and small businesses. The story reports that just one new bank has opened since the Dodd-Frank law received approval in 2010, though a second recently received conditional approval. Before the Dodd-Frank law took effect, more than 100 new banks typically opened annually. Other factors like monetary policy have also contributed to fewer new banks opening.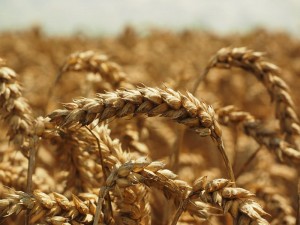 Small-scale banks generally provide most farm and small business loans. By fewer new banks opening, these groups have a heightened need to maintain good relationships with the financial community. The following list presents five items to consider when talking with your banker. Investing in communication today may help you with a financing need in the future. 

1. Target the right financial institution. The right banker for you may identify with your personality type and have taken the necessary steps to invest energy in learning about your business and the new information being shared throughout your industry sector. A good banker will also share accurate and relevant information and expertise, according to a story from the Tri-State Livestock News. 

2. Ensure that your banker understands your product. The Wall Street Journal storymentioned earlier shared an anecdote about an entrepreneur who sought a loan for manufacturing mattresses used in dairy cattle facilities. Because banks didn't understand the product, the entrepreneur had a challenge with creating interest among big banks for financing the business. Regularly sharing information with your banker may help to close his or her knowledge gap about your particular product or service. 

3. Understand your weaknesses. No one tends to be good at everything, and bankers appreciate when customers can realistically appraise their skills. When individuals can honestly assess themselves, they have perspective that they can use to address weaknesses. Banks also appreciate customers who have a willingness to make sacrifices, tend to be cautiously innovative, manage their finances carefully and comprehend beneficial leverage and opportunity cost concepts, according to the Tri-State Livestock News story. 

4. Discuss the type of financing you need. Operating a business involves different investments that may require different financing needs. For farms, Penn State Extensionexplains that financing needs may vary from an operating loan to an infrastructure and building improvement loan. For small farms, a residential loan may be an alternative to a business loan in some cases. By communicating well, your banker can help to connect your needs to the best financing option available. 

5. If developing a business plan, then include at least a few key components in that plan.Bankers may request a business plan before they consider extending a loan. Penn State Extension recommends that a basic business plan identify all revenue streams, estimate revenue, share assumptions used to reach the revenue estimates, outline expenses incurred to generate the estimated revenue, articulate the farm's plan in a written narrative and explain relevant experience of owners and operators.