With most of the harvest in, farmers are getting a good sense of how crops were affected by this year's extremely wet spring and abnormally dry summer.
Extension agents from Iowa, Illinois and Missouri have said that yields are "all over the place." An extension agent in Southeast Iowa reports yields ranging from under 100 to over 250 bushels per acre.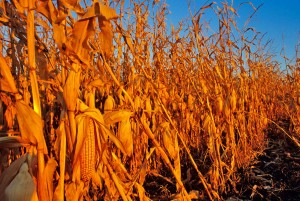 Alix Carpenter said the range was not quite so drastic in Missouri though it still varied from 100 to 180 bushels an acre.  She covers Northeast Missouri including Marion, Clark and Lewis Counties for University of Missouri Extension.
Carpenter said overall yields in both corn and soybeans are pretty good this season.
"For soybeans we are probably running in the range of what was expected, for corn I think on average the corn crop did a lot better than what people expected," she said.
Mike Roegge with University of Illinois Extension said that yields this year are all about soil types. He said good quality soils with high organic matter were able to hold in moisture during the dry period in the late summer.
Missouri Extension's Carpenter said if the rain stops farmers should be able to finish the harvest in a week or so.
The Extension crop specialists in Illinois and Iowa also say farmers need about another week with good weather to be finished for the season.