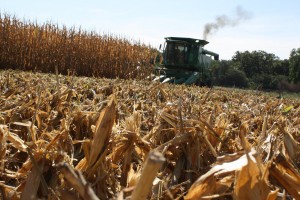 Harvest season for Missouri corn farmers is coming to an end, and the numbers are showing that 2013 has been a historic year.
The 2013 corn season has been the 4th largest in Missouri state history.  After a tough season last year due to a historic drought, farmers and the crops rebounded this year, seeing an almost 172-million bushel increase compared to last year.  This years harvest is contributing to ethanol production and advancing biotechnology.
"Nearly everyone has wrapped up, and we are happy to see that corn numbers and corn yields have bounced up dramatically to about a 133 bushels per acre average yield across the state," said Ashley McCarty, a Missouri Corn Field Service Representative.
Farmers are already in the process of preparing for next year's season and harvest.