It is too early to be overly concerned about late planted wheat that is not very far along. It is best to wait to see what plants have begun to tiller, according to Jill Scheidt, agronomy specialist with University of Missouri Extension.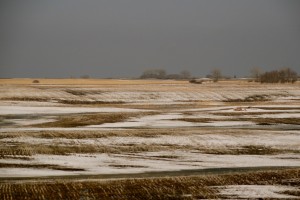 For producers concerned with wheat yield, tiller production and development resumes in late winter or early spring when temperature increases cause the plants to break dormancy and resume growth.
"Due to cooler temperatures, late planted winter wheat may have little or no fall tillering because of limited seedling growth or because no wheat has emerged. Late planted wheat will rely heavily on spring tiller development," Scheidt said.
Spring tillers generally contribute less to yield potential than fall tillers. Consequently, fall tillering is important for winter wheat to achieve maximum yield potential.
"Make spring stand counts before greenup, around the first of March, to determine if winter damage has reduced the initial plant population obtained in the fall. Count only whole, viable plants, not tillers," Scheidt said.
Fields with stand counts below 15 plants per square foot have less than 75 percent yield potential probably should not be kept but used instead for planting corn or soybeans.
"If stand counts are adequate to keep but somewhat reduced from optimum, consider an early nitrogen application," Scheidt said.
Head initiation occurs during the 4-leaf stage, before jointing, or Feekes 3; during this time, the maximum number of kernels is determined. Scheidt says it is very important that the plant be under little stress during this time so florets do no abort.