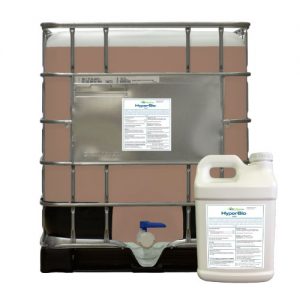 BioEnhance is a fertilizer from sugar beet protein hydrolysate. It is formulated with prebiotic molecules that enhance the growth of beneficial microorganisms. BioEnhance also helps transform the soil's organic matter, improving aeration and fertility. This improvement in soil structure leads to better root development and increases nutrient uptake.
Key Benefits
Enhances microbial activity and overall soil structure
Improved soil conditions lead to higher yield potential
Mixes well with other foliar applications and fertilizers
Works for row crops and specialty crops
Yield Data
Recommended Application – Corn and Soybeans
We recommend applying BioEnhance while the plants are young to maximize product exposure to both the crop and the soil. Apply around the V3 to V5 growth stage. BioEnhance can be applied as a foliar application at a rate of 12.8 ounces per acre.


How Does BioEnhance Work?
BioEnhance boosts the existing population of soil microbes, leading to improved soil structure and quicker breakdown of organic matter in the soil. Improved soil structure gives more room for roots to grow, and results can be seen within days of application. The boost in good soil microbes also helps to suppress the negative soil microbes. The plant also responds to applications of BioEnhance. Applications early in the plant growth process will provide the most return, as the product will cover both the plant and the soil.