PFR-97 is approved for organic use. Be sure to ask your organic certifier before using this product.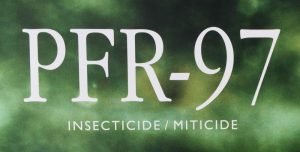 PFR-97 is a naturally occurring fungus that is highly virulent to a broad host of devastating pests, including whiteflies, aphids, thrips, psyllids, leafminers, spider mites, and more. Labeled for use of vegetable, fruit, nut, vine, and row crops, PFR-97 infects all life stages, making it a flexible and easy-to-use product.
Key Benefits
Highly effective to broad host of pests
Flexible and easy-to-use product
Infects all life stages
OMRI listed for organic use
Naturally occurring
Recommended Application
We recommend applying PFR-97 at a rate of 1 – 2 pounds per acre. You can apply PFR-97 as a preventative or when insect infestation has occurred.