The Missouri Crop Performance corn and soybean tests are available at your local Extension office for free.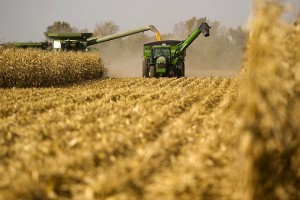 The highest yielding corn hybrid at the testing site of Craig yielded 224 bushels per acre and at Hundley Whaley, 125 bushels. The range in corn yields at Craig ranged from 224 to a low of 156. At Hundley-Whaley, the range of corn yields was from 125 to 63. The dry weather impacted the Hundley-Whaley site.
As far as soybeans, the highest yield at Craig was 86 bushels per acre and at Hundley-Whaley it was 60 bushels. Soybean trials at Craig had a range from 86 to a low of 43 bushels. At Albany, the range was from 60 bushels to 35.
When using the data, look at the sites across northern Missouri which represent different yield environments.  Other sites include Moorseville, Novelty and LaGrange across north Missouri. Different yield environments provide an opportunity to see how a hybrid or variety will perform with different weather risks. Stop by your local Extension office and pick up your free copy.