A recent study evaluated plant productivity given rising atmospheric carbon levels and assessed the role that soil resources may have in plants capturing that carbon. By analyzing 11 climate models, the research specifically studied the role that soil nutrient availability could have in influencing greenhouse gas levels and climate change. The following three points share key takeaways from the study.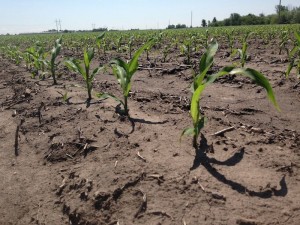 1. As atmospheric carbon levels rise, plants can use the carbon to support further growth. As plants generate more vegetative matter, those larger plants could theoretically remove more carbon dioxide from the atmosphere. Researchers refer to this relationship between plant growth and increasing carbon availability as the CO2 fertilization effect. Carbon facilitates growth, and in return, the additional plant growth removes atmospheric carbon.
2. However, in an environment with higher carbon dioxide concentrations, plants could only support more vegetative growth if they have an adequate soil nutrient supply. Because the soil has limited nutrient availability, plants may not grow to the extent suggested by some climate models. In other words, variables other than carbon dioxide alone will affect plant growth and, consequently, carbon absorption potential. The new study quantified the potential impact of limited nutrient availability – namely, nitrogen and phosphorus – on carbon absorption. Based on the research, a limited nitrogen supply may reduce plant carbon dioxide absorption by 19 percent, and a limited nitrogen and phosphorus supply combined may reduce plant carbon dioxide absorption by 25 percent.
3. If plants don't grow enough to manage the higher atmospheric carbon dioxide levels, then eventually the terrestrial biosphere may evolve into a net carbon source. Soil microbes release both nitrogen and carbon. If the microbes release more carbon than vegetative matter can use, then the terrestrial biosphere would transition into a net greenhouse gas contributor.
To read the full research summary, available from the University of Montana, go to http://news.umt.edu/2015/04/042015clim.php.
Because soil nutrients will be necessary to maximize plant productivity and carbon capture, agricultural producers may seek opportunities to more efficiently use fertilizer and soil nutrient inputs. As an example, BigBioYieldTM, a crop biological from BigYield.usTM, can make phosphorus otherwise fixed to the soil available for plant use. Adopting strategies like crop biological applications may improve soil nutrient use; increase yields; and ultimately, help in managing climate change.