After 16 days quiet, the USDA is back – but that doesn't necessarily mean that all of the agency's reports are, too.
National Ag Statistics Service Statistics Division Director Joe Prusacki says information collection for many of the reports was started, but not completed before the government shutdown took effect.  That means that many reports will be pushed back, or cancelled altogether.
Cancelled reports, USDA confirmed last Thursday, include the Crop Production and Cotton Ginnings reports and World Agricultural Outlook Board's WASDE report originally scheduled for October 11.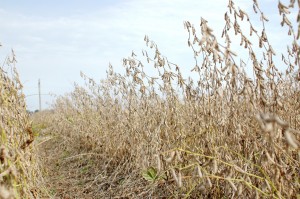 NASS's Crop Progress reports scheduled for October 7th and 15th were also cancelled, while the Cattle on Feed report scheduled for October 18th was postponed.
Prusacki explained Friday in an interview with University of Illinois' Todd Gleason that the data collection for the crop production report was scheduled to finish up October 4, but nobody was available to samples from enumerators. Now, the samples have been waiting since October 1, but high moisture corn sitting in plastic bags makes for poor sample viability, Prusacki said.
"It just doesn't look like much material is salvageable – and that's what [NASS employees] are working on now," he said.
He estimates it will take NASS staff into this week to complete sample evaluations in hopes of using some information to help with the November reports.
One of the problems with incomplete data, he said, is that some enumerators weren't able to complete final visits to sample farms before they were harvested. He said one problem could be that many samples in western Ohio or southern Illinois, for example, are long gone.
"It's kind of an interesting exercise to go through to see what you have and you can see what is going to play out of it," he said. "We want to make sure what we get is representative."
For FSA acreage numbers, Prusacki said NASS will use most recent data available – likely based on the poll information scheduled for completion November 4. He suggested that any acreage adjustments should be accurate.
Though many reports are cancelled, producers and traders can expect to see the next Cattle on Feed Report on October 31 and the WASDE on November 8. As for crop progress reports, Prusacki says they will come out as scheduled on Monday.
"We were able to give instructions to our regional offices late [Thursday] afternoon so they can … get the notifications to their reporters out there that we plan to have a crop progress report on the 21st," Prusacki said.