"Now is the time for us to re-emphasize, re-educate and remind America of the importance of rural America," USDA Secretary Tom Vilsack told a group of listeners at the Rural Futures Conference in Lincoln, Neb., Tuesday.
Vilsack, whose appearance was sponsored in part by the Heuermann Lectures series in the University of Nebraska and the University of Nebraska's Rural Futures Institute, explained that rural America is ready to capitalize on economic and societal changes, but it will be necessary to do a better job of telling its story to urbanites.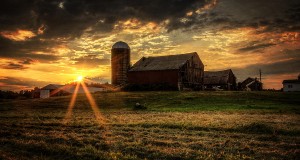 A new farm bill would be helpful, too, Vilsack noted. But in spite of its absence, agriculture has a handle on several strengths – record exports and expanding domestic markets; increased profits; and renewed conservation efforts.
Echoing a theme that resonated throughout the three-day Rural Futures Conference, Vilsack explained that these advancements show rural America is essential to the nation's future, but its advocates must make that case forcefully to people who give little thought to how food gets to their tables.
People "don't quite get what's going on on the farm because we don't talk to them, so they get some pretty crazy ideas," Vilsack said.
Rural America also adds to American security, given that it is home to 40% of military members, even though it comprises only 16% of the population. And, it provides strong potential for more jobs and continued development of second- and third-generation renewable fuel sources.
The "bio-based economy", Vilsack said, will exist largely in rural America, where new industries are sprouting up to transform virtually every part of agricultural waste into something new. Vilsack said about 3,100 companies already are involved in this industry, with more to come; virtually all will locate in rural America, creating jobs there, because it's too costly to transport waste products very far.
Addressing the rural youth in the audience, Vilsack challenged them to lead America into a new era.
"Despite the challenges, despite the difficulties, despite the disagreements, there's never been a better time to be a young person in rural America," he said. "It's going to be up to you to do this."