"Starter Fertilizer Systems the Way You Want It"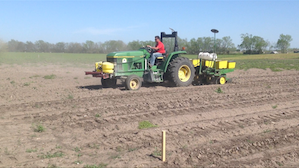 Our starter fertilizer application systems are the way you want them when you need them. At today's prices you can't afford not to have the best yields possible. Our systems are worry free with quality workmanship.
Our Guarantee
Improve Yields
Quick Emergence
Stalk Strength
Improve Plant Health
Worry Free Application
Custom Designs
Variable Application Rates
We offer incentives for equipment purchase on most fertilizer. Tank mix insecticides with fertilizer for early season insect control.