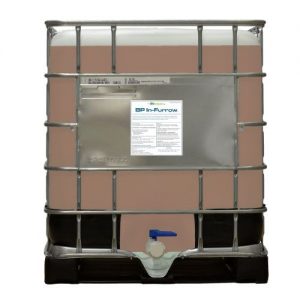 Producers may use BP In-Furrow as an application that combines the BigBioYield poly-microbial blend with a high-quality food grade starter fertilizer. It's proven to significantly increase yields in corn, wheat, milo and other crops.
Key Benefits
Increases overall yield by increasing plant health
Protects against soil-borne diseases and pathogens
Promotes enhanced root development
Promotes bigger brace roots and thicker stocks
Increases organic matter in the soil
Increases the availability of nutrients
Superior enzyme production
Increases rooting and mineral uptake
Growers like you are seeing healthy yield increases by applying BP In-Furrow as an in-furrow application.
Recommended Application – Corn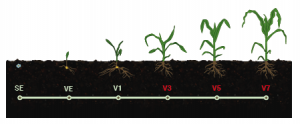 BP In-Furrow is an in-furrow application, designed to be applied at the time of planting. We recommend applying at a rate of 4 gallons per acre.
What BigYield.us Customers are Saying
On corn, we've seen tremendous results with the BP In-Furrow program. We saw quick and even emergence and much stronger stalks. Using this product, we have seen up to a 45 bushel per acre increase in overall yields.
– Rod Smith, Cleveland, MO (2014)

We saw an 8 bushel per acre increase when we tested this product against Riser. I noticed a fast shoot and the plants came out greener. The root system also had more mass throughout the growing season. This product was a joy to work with compared to many products I have used in the past.
– Robert White, Virginia Beach, VA (2015)