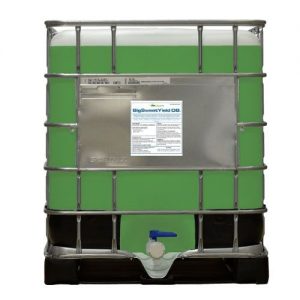 BigSweetYield DB is a cold-processed sweetener mixed with the BigBioYield poly-microbial blend and Yield Booster with seven micronutrients. It has proven to significantly increase soybean yields, and it delivers all the benefits provided by the BigSweetYield cold-processed sweetener.
Key Benefits
Increases proteins, vitamins, minerals, and sugar within the plant
Increases yield potential by improving plant health
Has shown to consistently reduce insect pressure
Promotes enhanced disease resistance
Increases the availability of nutrients
Enhances fungicidal activity
Increases plant health, plant vigor, and pod development
Creates pure energy for the soybean plant
Growers like you are seeing healthy yield increases by applying BigSweetYield DB as a foliar application.
Recommended Application – Soybeans
We recommend applying BigSweetYield DB at the R1-R3 growth stages, when the soybean plant is flowering. We recommend applying at a rate of 3 quarts per acre.
What BigYield.us Customers are Saying
Working this year with the BigSweetYield DB system, we saw a yield increase of 5-6 bushels per acre. The yield definitely went up where the BigSweetYield DB was added.
– Paul Davis, New Kent County, VA (2015)

We saw a 10 bushel per acre increase where we used the BigSweetYield DB. This product more than pays for itself, and that's why we use it.
– Chris Thompson, Appleton City, MO (2015)