We wanted to share a comparison photo with you from one of our sales representatives in northern Missouri. In the photo below, the soybeans on the left were planted along with 5 gallons-per-acre of BP In-Furrow, while the soybeans on the right were not.
As you can see, the soybeans treated with BP In-Furrow are much taller, much bushier, and are healthier overall than the soybeans treated without BP In-Furrow.
Thanks to Gabe Jeffries for passing the photo along. If you have any questions, feel free to reach out anytime.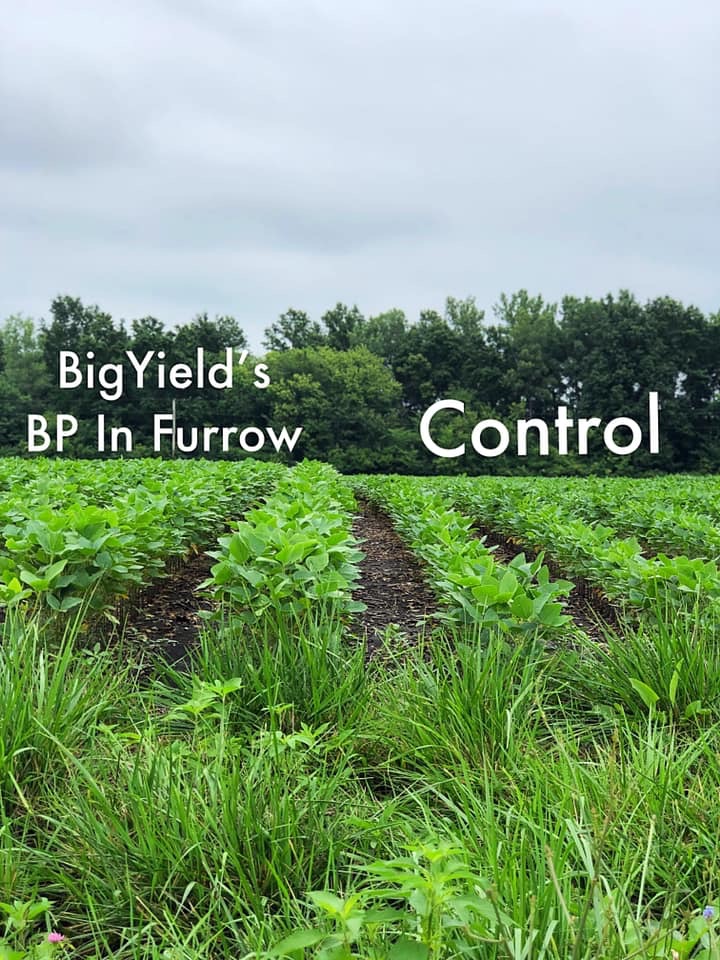 UPDATE
Gabe provided the following image taken on 8/30/21 to show an update on how the crop looks.